Resources about Ostomy and Ostomy Belts

RESOURCES ABOUT OSTOMY AND OSTOMY BELTS
FOR YOU
Fitting & Measurement Guide For You
Insurance filling information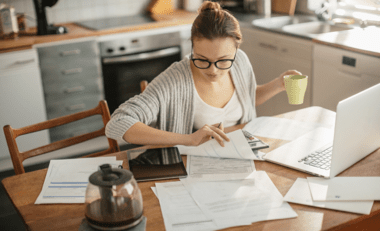 Questions?
Contact Us Today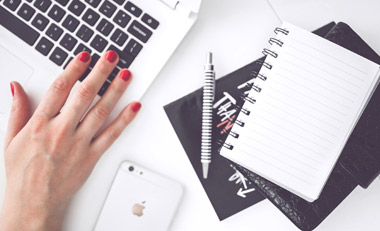 How can we help you?
what? can? how?
What
What is a Stealth Belt?
Stealth Belt is a stylish ostomy support belt designed especially for ostomy and urostomy appliance wearers. Stealth Belts are designed to fit snugly against the body in order to provide maximum support, comfort, and protection. The stretchy, zippered pouch compartment allows the ostomy appliance to fill evenly while the belt supports the weight of the bag until it is time to empty. No more painful or irritating tugging of adhesive on the skin around the stoma area!
What happens when the ostomy bag fills?
Stealth Belts' stretchy material and the design of the pouch allows the ostomy or urostomy bag to fill naturally, inside the compartment. The zippered pouch compartment stretches when the ostomy or urostomy bag expands; then the pouch shrinks back to its normal size when emptied, for a sleek, stealthy look. Simply open the zipper on the belt to empty your bag without having to remove the belt!
Can I leave my Stealth Belt on to empty my ostomy bag?
Yes. Whether you have a one-piece or a two-piece system, the Stealth Belt will stay securely in place against your body while you empty your ostomy appliance. The zippered pouch allows for convenient access to your appliance without the need to remove or adjust the Stealth Belt.
Can
Can I sleep in my Stealth Belt?
Yes, you can sleep in your Stealth Belt. You can comfortably wear it twenty-four hours a day. The Stealth Belt helps prevent movement and shifting around of the ostomy bag which can wake you up when you roll over, or cause skin irritation around your stoma area. Stealth Belt keeps the ostomy bag as flat as possible so you can be more comfortable while you sleep.
We also design custom nighttime band belts which offer a more relaxed fit specifically for sleeping. Please see our online catalog for photos and descriptions of our band and comfort style belts.
Can I swim with the Stealth Belt ostomy support belt?
Yes. Stealth Belts are ideal for all water activities. The Stealth Belt will securely hold the ostomy bag in place so you can enjoy the water. The lightweight material rapidly dries when you are out of the water.
For water sports, such as wakeboarding, surfing, skiing, competitive swimming, etc., we recommend the Neoprene Belt that is custom-designed to be tough and strong enough to handle extreme situations in water.
Can Stealth Belt ostomy support belt be used during intimacy?
Yes. Stealth Belts will completely conceal your ostomy bag, so it is not visible to others. Your Stealth Belt will also hold your bag as close to your body as possible to prevent the bag from shifting around. Stealth Belts provide a discreet, aesthetic solution to managing your ostomy or urostomy bag during intimacy.
Can I use a Stealth Belt if I wear a one-piece, non-drainable bag?
Yes. If your ostomy bag does not have a drain opening in the bottom of the bag, you may need to pull the full ostomy bag through the hole in the pouch for emptying. Please mention you use a one-piece non-drainable appliance when ordering to ensure the stoma hole opening on your Stealth Belt accommodates the opening size you need.
Can a Stealth Belt help prevent my bag from coming off or getting snagged?
Yes. Stealth Belt's patented design will keep your ostomy bag securely positioned against your body. That means you will have no more worrying about your ostomy bag being jostled, getting snagged or being accidentally knocked off.
Can people still tell I wear an ostomy bag when I'm wearing a Stealth Belt?
Stealth Belts have a sleek, modern design that can be worn in public, even with a bathing suit. Its design is similar to a waist-pack. You won't have to explain your ostomy bag, urostomy bag, or surgery to anyone unless you want to. Stealth Belts can be confidently worn in public while maintaining your privacy.
Can a Stealth Belt help with guarding? I worry about getting hit accidentally.
You no longer have to guard your side when you're wearing a Stealth Belt. You'll have extra layers of protection and a strong waist belt closure system to keep your ostomy bag safely and securely attached to your body. Check out our protective mufflers for added protection and discretion.
Can I really do all activities with a Stealth Belt? I have an active lifestyle.
Yes. Stealth Belts allow full mobility, security and flexibility of movement for an active lifestyle. Stealth Belt can be worn for all your daily activities as well as for moderate activities such as running, dancing, aerobics, cycling, and swimming.
We also offer Hybrid and Extreme Neoprene custom ostomy support belts for extreme sports enthusiasts and professional athletes. Extreme sports Stealth Belts are designed to be durable, heavy-duty, and breathable. They are made to be worn for extreme sports and intense action and exertion. They are not a replacement for the Stealth Belt Pro.
Can my insurance provider reimburse me for my Stealth Belt?
Yes! We have had great success with insurance companies providing a partial or full reimbursement for your Stealth Belt. Below are the Insurance Billing Codes and other information you may need to submit to your insurance provider for billing.
Assigned HCPCS Codes for DME Billing
HCPCS Code: A4396 OSTOMY BELT WITH PERISTOMAL HERNIA SUPPORT BELT
*NOTE: Custom Belts may need a letter of medical necessity. Have your Doctor or prescribing medical professional use statements such as: "Custom or wider belt is required for large hernia to provide support or comfort", "Custom belt allows the wearer the ability to function and perform activities of daily living", "The support belt decreases the frequency of appliance changes", or "Wearer is not a candidate for hernia repair".
How
How does a Stealth Belt work?
Stealth Belt is designed with a pouch compartment that holds the ostomy bag inside, concealing it from view. Our ostomy support belts help prevent the ostomy bag from shifting around, disconnecting from the flange, or falling off accidentally. The Stealth Belt waistband and double closure system hold the ostomy bag snugly and securely to the body making possible a greater level of self-confidence when returning to daily activities after surgery.
How should I clean, empty, or change the ostomy bag while wearing a Stealth Belt?
Stealth Belts allow you to access your ostomy bag without removing the belt from your body. The zippered pouch on your Stealth Belt provides easy access for cleaning, changing, or emptying your ostomy bag. Simply unzip the bottom of the pouch, allow your ostomy bag to slide down, and proceed to empty your bag normally.
How do I put my Stealth Belt on?
1. Loosely attach the Velcro ends of the Stealth Belt waistband together around your body.
(if you have a Band Belt style, simply step into the belt and pull it up around your body.)
2. Open the zippered pouch compartment, and thread the ostomy bag through the flange hole.
3. Adjust the hole around your flange.
4. Place your ostomy bag comfortably into the pouch compartment.
5. Close the zipper. (zipper should be at the bottom)
6. Secure your belt to your body by re-adjusting the Velcro waistband closures.
How do I drain my ostomy bag with a two piece system, wearing a Stealth Belt?
Stealth Belts have a zippered access opening so that the ostomy bag can be drained by opening the pouch access, while still wearing the belt. There is only a small difference in the distance it will take to drain the bag in a normal vertical position. The benefits far outweigh any difficulty you may have when draining for the first time.
How do I know if Stealth Belt is for me?
Our mission is to make Stealth Belts a great option for everyone who wears an ostomy appliance. Stealth Belts are designed for men, women, and children and come in all sizes and styles. Stealth Belts are great for active and leisure lifestyles and are designed to fit most ostomy appliance styles and brands. We have a wide variety of styles available to fill all your special needs.

How can a Stealth Belt help with leakage?
Yes. Stealth Belts help keep the adhesive flange patch in place, so it won't come unstuck from the stoma area as easily. Stealth Belts act as an added layer of protection if you have a leaking bag.
Wearing your Stealth Belt also gives you added layers of material, providing a few more minutes to get to the bathroom should you have a problem with a leaking bag.
How does the ostomy bag fit in the Stealth Belt? Vertically or horizontally?
Stealth Belts are designed to hold the ostomy bag in a horizontal position inside the pouch compartment. The Stealth Belt allows the ostomy bag to be secure above the waistline. Some great advantages of horizontal placement are that it prevents pressure or restriction from clothing waistbands or waist/seat belts. Horizontal placement is also more discreet, comfortable, aesthetic and more practical for intimacy.
We also make Vertical Stealth Belts for those who prefer to wear their ostomy bag in a vertical position.
How do I wash my Stealth Belt?
To machine wash, fasten all belt closures to prevent the Velcro from sticking to other laundry items. Machine wash your Stealth Belt on gentle cycle in warm water, using no bleach. For extra care, you may place Stealth Belt inside a pillow case to wash. Machine dry Stealth Belt on delicate cycle or drip dry flat. For longer durability, you may hand wash and drip dry your Stealth Belt.
Many Stealth Belt customers find it advantageous to purchase two belts, one to wash and one to wear, so that they are never without the comfort and confidence of their Stealth Belt. This also helps to promote longer wear and durability of each belt.
ostomy-belt
What is a Stealth Belt?
For those individuals needing to wear ostomy belts or ostomy wraps, the Stealth Belt is a fashionable and sleek belt designed to provide a comfortable, supportive and protective fit. Tucked close to the body, Stealth ostomy belts are virtually unnoticeable.
What are Ostomy Belts?
For those individuals who have had a colostomy, urostomy, ileostomy or other similar procedures, ostomy belts provide support for the weight of medical appliances that are attached to the stoma. These ostomy wraps are carefully designed to wrap around the abdomen and securely attach to the ostomy bag.
Who Needs an Ostomy Belt?
Ostomy belts and ostomy wraps are considered "accessories" for ostomy appliances. Meaning they may or may not be a good option for your specific needs and are not necessarily a mandatory item to purchase. That said, ostomy belts and wraps may provide additional support, comfort and discretion that many individuals find beneficial.
Ostomy wraps and belts serve a number of purposes including:
Ensuring proper adhesion of your pouching system
Accentuating or enhancing a convex system
Providing a sense of security
Providing additional support
Improving comfort
Enhancing discretion
If you are concerned about any of the above factors or are experiencing any of the following you may want to consider researching ostomy belts and ostomy wraps further:
Consistent or regular leakage (especially at creases or edges)
Premature raising or lifting of the borders of your flange
Your system tends to shift or move excessively during daily activities
For many individuals, ostomy wraps and/or ostomy belts provide a sense of security and reduces the self-consciousness associated with their setup. In other cases, those that participate in sports or who enjoy swimming or baths may need the increased support these accessories can provide.
Additionally, these belts can be worn throughout the night for reduced risk of leakage when tossing and turning when sleeping.
Benefits of an Ostomy Belt
There are a number of benefits to consider when looking at ostomy belts and ostomy wraps.

Benefits may include:
Pouch support
Reduce the need for adhesives and associated skin irritation
Aid in improving the seal when utilizing a convex skin barrier
Improved stealth and reduced noticeability, helping improve self-confidence
Protection of the colostomy or urostomy bag from added stability and support
Prevention of detachment from the stoma
Reduction of leakage and spills caused from physical movement of the bag
Improved comfort
And more…
Why Choose an Ostomy Belt?
Ostomy kits are not the most pleasant medical devices to have to navigate life with. However, just because you have to wear an ostomy kit doesn't mean you need to suffer needlessly.
Ostomy belts and ostomy wraps can help.
The Stealth Belt, for example, is made from highly breathable, flexible and supportive material that moves with you, contouring to the shape of your body as you move about.
Our Stealth Belt allows you to live an active life, complete with sports and recreational activities without the worry of your ostomy kit coming loose or leaking.
Our belts are discreet and form-fitting, making sure you can wear virtually any type of clothing or gear without feeling self-conscious about the appearance.
No matter if you're making moves on the dance floor, or hitting the track, with Stealth Belts you can rest easy knowing your appliance will be kept safely in place.