Ciccarelli to Race for JJCR at Eldora

PRESS RELEASE
Ciccarelli to Race for JJCR at Eldora
Read full article at ESPN.COM
Mooresville, NC (July 13, 2017) - Jennifer Jo Cobb Racing is pleased to announce its latest driver addition, Ray Ciccarelli, also an ARCA Racing Series driver. The 47-year old Ellicott City, MD native will compete at the NASCAR Camping World Truck Series "Eldora Dirt Derby" in the No. 10 Stealth Belt Silverado at Eldora Speedway on Wednesday, July 19.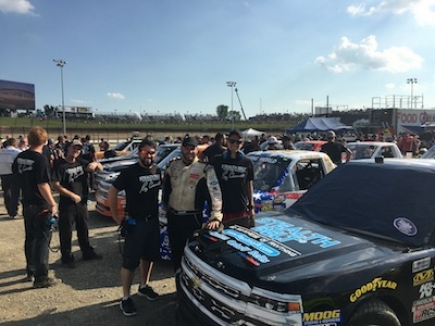 Ciccarelli's most recent racing experience is with the ARCA Racing Series presented by Mendard's where he has two career starts this season and a total of 10 starts dating back to 2014. Ciccarelli's NASCAR career began in the K&N Series where he made 3 starts in 2006. Ciccarelli, diagnosed with Crohn's Disease, is proud to have Stealth Belt, an ostomy support belt specifically designed for patients of Crohn's disease. Ciccarelli uses the Stealth Belt as he lives with an ostomy.
Crohn's Disease is a common but potentially life-threatening form of IBD. Ray was officially diagnosed in Jan of 2002. After 15 years of exhausting all other medical options, Ray underwent abdominal surgery and had his large intestine removed. "I look forward to continuing to bring awareness to living with Crohn's disease and with an ostomy bag in hopes that my story will encourage people like me to never give up chasing their dreams and living life to the fullest", said Ray.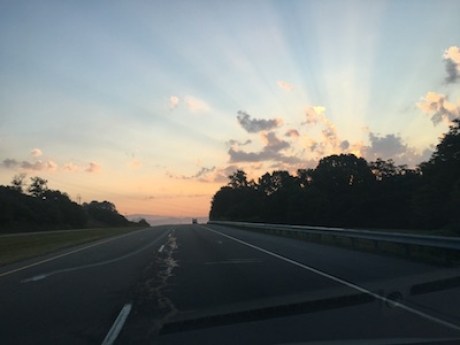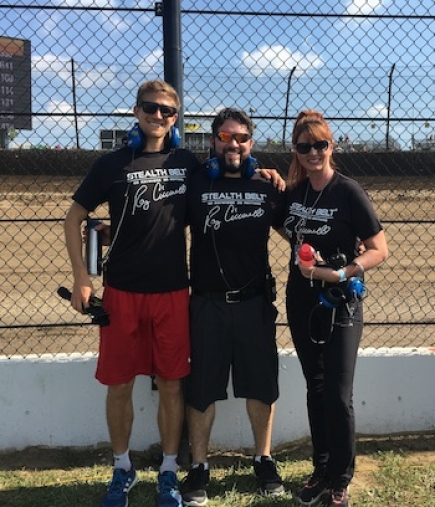 Richard O'Hamill, CEO, and Founder of Stealth Belt, was originally diagnosed with Indeterminate Crohn's Colitis Disease in 1999. "Ray is extremely inspirational to us and it's an honor to be sponsoring him at Eldora Speedway", said O'Hamill. "He's the epitome of 'go anywhere and do anything' which is our motto at Stealth Belt. The work that he's done already to spread the word about Crohn's Disease makes our partnership an easy success. I feel lucky to have him as an ambassador of Stealth Belt and I'm excited about our partnership with Jennifer Jo Cobb Racing."
Cobb's brother, Larry Molder II also has Crohn's disease. "I hope that my team and myself personifies a belief that nothing should hinder people from following their dreams. I am so proud of Ray and his sponsor, Stealth Belt and am honored to be part of their NASCAR journey for Ray's NASCAR debut," she said. Cobb will be Ciccarelli's spotter for the famed dirt track event.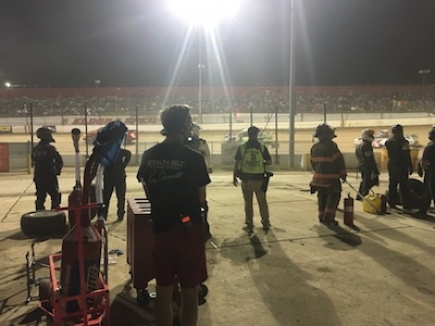 Cool-Weld, a manufacturer of custom machinist tools and ornamental hardware, will serve as the associate sponsor of the No. 10 truck at Eldora Speedway.
You can follow Ray Ciccarelli's progress through the JJCR social media channels:
Twitter/Instagram/Snapchat: @jenjocobb, Facebook.com/JJC Racing
Contact/Inquiries: Jennifer Jo Cobb, jen@cobbracingteam.com, 704-769-JJCR
Press Release: Courtesy of JJC Racing