"For me, this study changed how I view (Stealth Belt) from an accessory to a tool. A tool that can potentially help any individual with an ostomy pouch prolong wear-time, reduce leakage, and preserve peristomal skin health."
Joy Hooper, RN, BSN, CWOCN, OMS, WCC
Supporting Your
Ostomy Patients
Set up an In-Service presentation
Download Stealth Belt's Clinicians Guide
Request Samples and Brochures
Reclaim Their Lives
Clinical Evidence
Resources for ostomy health care
professionals
Below you'll find resources for helping your patients before and after ostomy surgery. Get a useful overview of tools, materials, programs and products that you can use to help support your ostomy patients.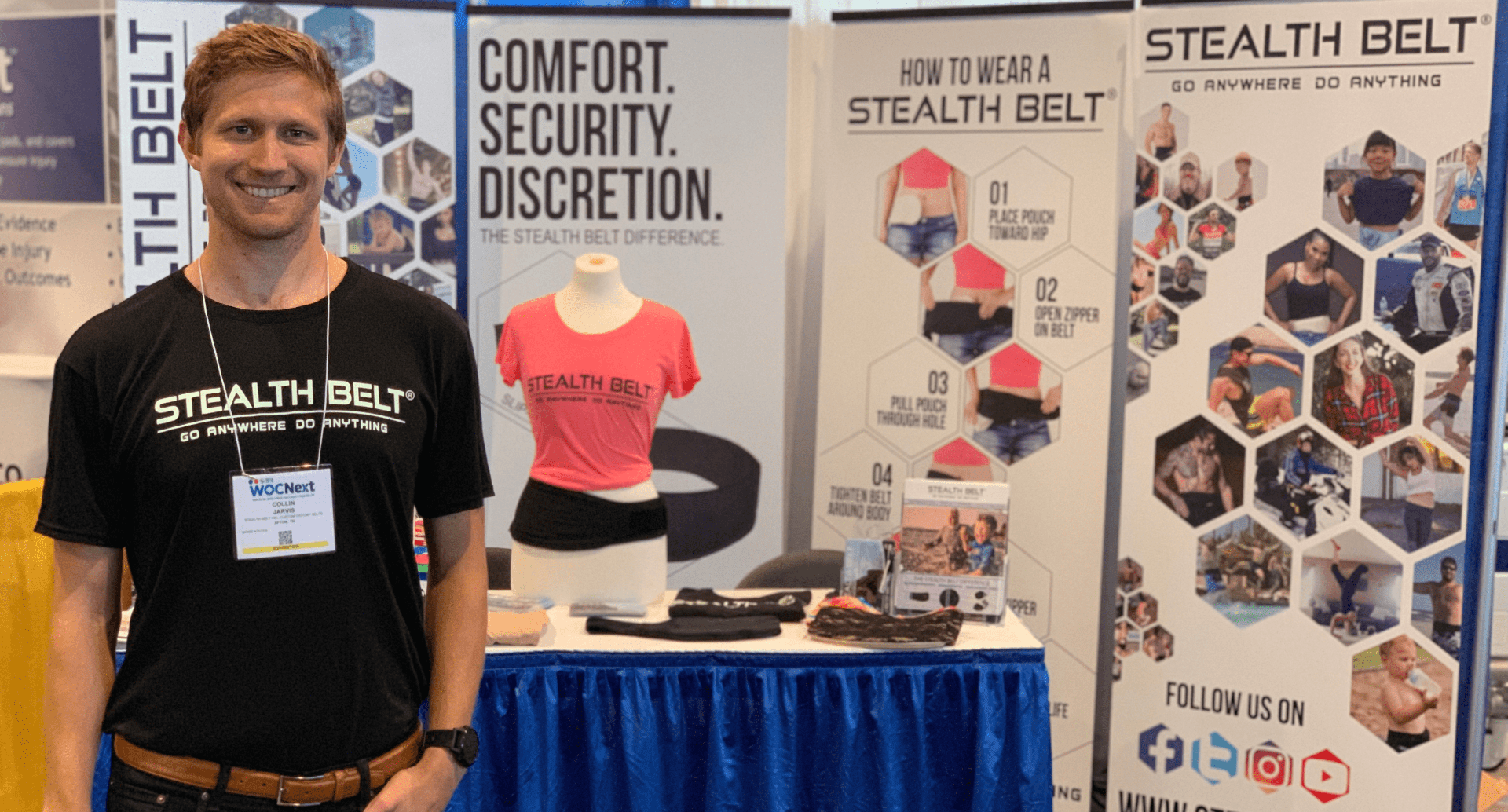 Set up a virtual In-Service Presentation with Stealth Belt
Schedule an in-service with Stealth Belt Vice President and ostomate Collin Jarvis to learn more about Stealth Belt and how it can benefit your ostomy patients.
What
Clinicians
are saying
Thank-you very much. We all loved the presentation. Thank-you for changing our patient's lives.
Thank you for helping us out with the stealth belts. We have had such positive feedback for patients and families. Just saw one of our patients today and we help them put the belt on and you are able to notice that instant difference. The shoulders go back and they walk with a confidence. Thank you helping us gift that to our patients.
Thank you so much for taking the time to meet with our team this morning! It's nice to have personal insight and not just a vendor pushing a product.