Click Here for COVID-19 Ostomy Related Information Read More
What is a Stealth Belt Ambassador?
Stealth Belt Ambassadors are people who have ostomy appliances and use Stealth Belts to help make their daily lives easier. It is our goal at Stealth Belt to help everyone Go Anywhere and Do Anything despite having to wear an ostomy appliance. Stealth Belt Ambassadors help us bring confidence to everyone in many very important and inspiring ways.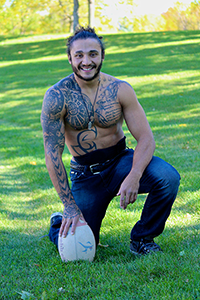 As a Stealth Belt Ambassador we rely on your opinions and rigorous product testing to create products that are not only functional, but stylish, comfortable and long lasting. Stealth Belt Ambassadors share their experiences with others about how Stealth Belt can help you find your confidence and get back to an active lifestyle again.
Some of our Ambassadors include a NASCAR driver, a MLB pitcher, IronMan triathletes, Boston Marathon finishers, extreme sports enthusiast and inspiring people of all ages, genders and ethnicitys.
Stealth Belt Ambassadors inspire confidence in others by sharing their own experiences. Do you love your Stealth Belt? Do you enjoy sharing your story and have a desire to tell others about how Stealth Belt has helped you?
How to become a Stealth Belt Ambassador:
1. Submit yourself, a family member or a friend to become a Stealth Belt Ambassador by sending us a minimum of 3 High Quality photos including at least 1 photograph of each of the following criterias: (Please include at least 1 photo vertical and at least 1 photo horizontal)
Photo 1 - Showing you proudly wearing your Stealth Belt (even if its just a peek)
Photo 2 - An action shot showing you in an activity wearing a Stealth Belt (i.e. dancing, swinging, sports, jumping)
Photo 3 - A life shot - showing you...just you, being happy amazing you.
2. Write a Stealth Belt testimonial of at least 2 - 3 lines up to 2 paragraphs for our website and social media pages.
Tell us about your life with an ostomy, any helpful tips or any other related things. This is about YOU, our Ambassador and does not have to be focused on your Stealth Belt.
What caused you to have surgery?
Why did you choose to use the Stealth Belt?
How you are making the world a better place?
How do you inspire/motivate others?
What do you want others to know about life after surgery?
3. Submit pictures and testimonials to submissions@stealthbelt.com.
All Stealth Belt Ambassador requests will go through our selection process. You will be notified if you have been selected to become a Stealth Belt Ambassador.
The Benefits of being a Stealth Belt Ambassador:
Once we have received the above completed information and you have been Selected to be a Stealth Belt Ambassador, you may take advantage of our special Stealth Belt Ambassador benefits listed below:
You will be eligible to receive one FREE Stealth Belt Pro! (#Winning)
You will receive a personalized promo code that you can share with your friends, family and everyone you know that has an ostomy. This promo code will be for $10 OFF any first order of a Stealth Belt.
After every

6th

time your personal promo code is used, we will credit another FREE Stealth Belt Pro to your account. We will call you to let you know your credit has been applied. We call this our Ambassador Referral Program.
We provide FREE SHIPPING on orders for all Stealth Belt Ambassadors.